Currency has come a long way from barter system, to metal pieces, to banknotes, and to our modern coins and bills. Every country has different currencies – different in value and in how they look. It only comes naturally that people from different countries have different attitudes when it comes to spending or handling their money. After all, you or someone else worked hard to earn that money.
The Philippines has a very symbolic attitude towards money. Other nations have brought the idea of tipping to the Filipinos. Most establishments already include service charges in their bill but you can still tip if you feel generous. Now, Filipinos treat tipping as an act of extra appreciation or satisfaction. You think your haircut looks better and makes you feel good? Tip in an extra twenty pesos to tell your barber he made you feel good. Was your waiter kinder and quicker than usual? Give the guy some tips for a job well done.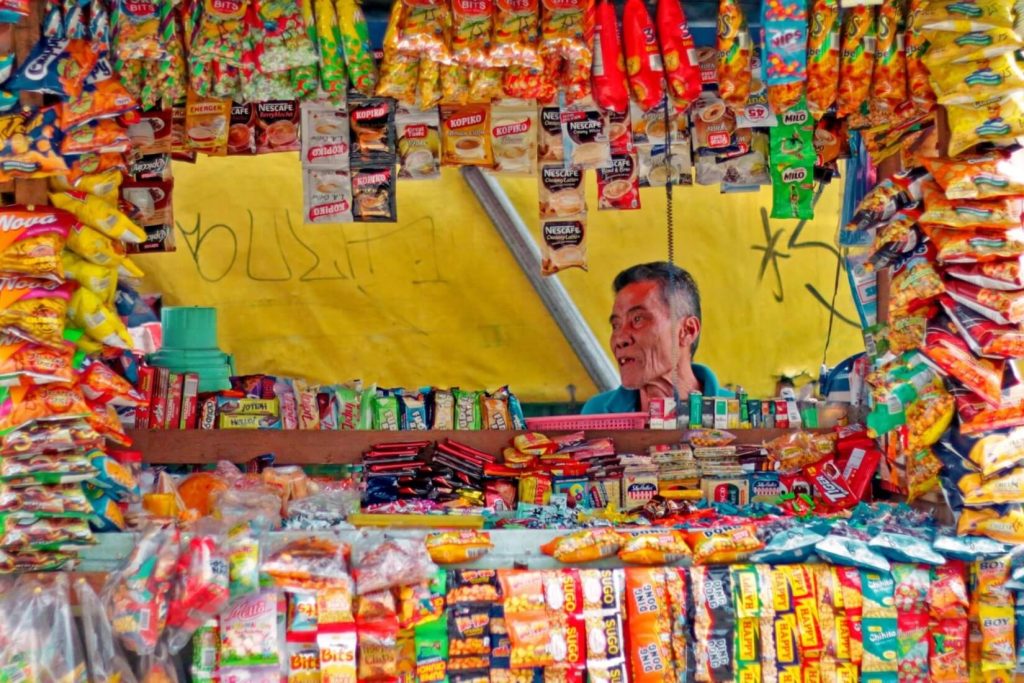 This does not only happen in larger business but also in microbusinesses; although some establishments do not allow tips for employees. That is how the Filipinos have come up with this unspoken rule to always bring money in different denominations.
If you will buy, say, some groceries at the wet market, be sure to bring coins with you. You would want to pay an exact or at least amount because most vendors will see this is an act of kindness – that you are giving them a tip.
This also happens a lot in public transportation. You will usually see signs inside jeepneys saying "Barya lang po sa umaga" which means "Pay coins only in the morning" so that the jeepney drivers will have enough coins for change throughout the day. The usual fare for a jeepney ride is eight pesos or around that. If you give a whole ten-peso coin, ask for the two-peso change before pulling up. Sometimes the driver just forgets because it is hard to drive while handling money but most of the time, they just assume you're tipping.
This happens with Filipinos but more with tourists. Tourists will always go to souvenir shops. Souvenir shop owners or staff will take this opportunity to get some great deals with tourists. After all, tourists will spend any amount on things they might never find back at home.
This paying of exact amount rule is around also because there will be times when stores especially smaller businesses do not have enough coins to give you change. Don't worry because they will simply ask you if you have smaller bills or coins to pay instead. If not, they would most likely have bills exchanged for coins in other stores. If all fails, they're left with no other option: "Pwede candy na lang isukli ko?" (Can I just give you candies for the change?). When stores do not have enough coins or money to give you an exact change, they will offer you candies or any other items worth the amount of your change.
Some Filipinos get annoyed being offered candy for change there should not be any problem if the vendor asks politely. It is just right to demand change especially because the Department of Trade and Industry stresses that it is prohibited to offer candies as change. However, it has become a culture. If the merchant and customer do not have a problem with their current transaction, it slides along.
So now you know. Always just bring the amount you need when going around the Philippines. It is also best to bring a little bit of every denomination especially the coins. You will get lots of use with the coins. Be clear if you are giving tips or will demand a full change. Most importantly, be polite in every transaction you make may it be with large or small establishments.
-, B., By, -, & News, B. (2019, February 26). Pagsusukli ng candy, bawal sa batas ayon sa DTI. Retrieved August 05, 2020, from https://www.bandilyo.com/pagsusukli-ng-candy-bawal-sa-batas-ayon-sa-dti/
Inc., P. (2016, January 13). Expats' Guide: Tipping Etiquette in the Philippines. Retrieved August 05, 2020, from https://primer.com.ph/tips-guides/2016/01/13/expat-guide-tipping-etiquette-in-the-philippines/
Rodgers, G. (n.d.). Everything You Need to Know About Money in the Philippines. Retrieved August 05, 2020, from https://www.tripsavvy.com/money-in-the-philippines-1458584