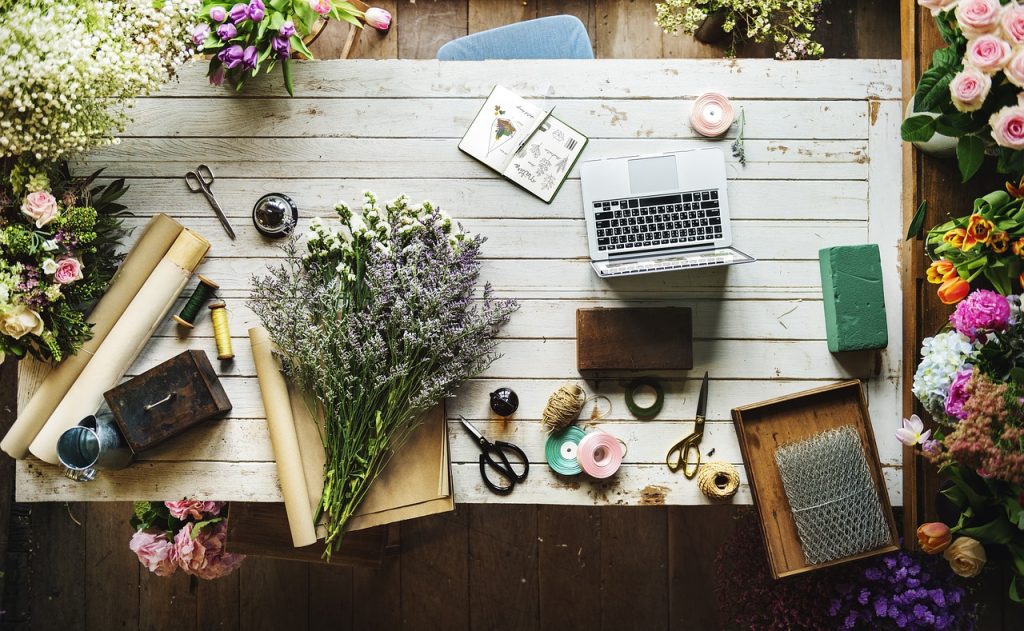 What do you need to make a profit in your business? I think there are various answers, but they fall into three categories: activities to attract prospective customers, activities to get them to purchase, and activities to increase repeat customers.
To reach potential, companies need to have a marketing strategy that approaches a specific customer segment. After acquiring new customers, you must retain and expand repeat customers in order to make more profits.

However, as the competition in the Japanese e-commerce market intensifies, the cost of acquiring new customers is rising, and the number of new customers we can acquire at the same cost is decreasing. Therefore, there is an increasing need to think about creating repeat customers.
Customer development strategy like a colander?
If you don't pay attention to your repeat strategy, it's like having a customer in a colander-like vessel. New customers will never stay as candidates for your store's royal customers, but will flow out as new customers in other stores. This is one reason why profits do not increase. The customers who leave the store are new customers from somewhere …
Online shops are hard to look at repeat strategies
In the first place, the advantage of using the Internet is that you can segment your customers with higher accuracy than traditional advertising (TV, magazines, newspapers, radio, etc.). In particular, search engine-related advertising has made it possible to attract accurate prospects at a low cost.

Many businesses that have entered the Internet since around 2000, when the Internet business began to become popular in Japan, have focused on the advantage of being able to approach the right target at a low cost. On the other hand, the repeat strategy seemed to be very costly and time-consuming because it involved the use of traditional tools such as sending postcards and letters, calling royal customers, and so on.

Against this background, focusing on attracting new customers through Internet advertising was considered to be the simplest and most effective way to make a profit.
Digital technology for repeat strategies
It's no wonder that many operators who have entered the Internet business with the advantage of being able to do high-precision customer segments at low cost do not want to use traditional tools. I think that information on repeat strategies was included in that process.

However, in recent years, with the environment in which various digital tools for creating repeat customers can be used, it is time to reconsider the repeat strategy.

Why do you need a repeat strategy?
There is a Pareto principle that "20 %のロイヤルカスタマーが、80% profits". Unless it's a very large online shop like amazon, I think this rule applies.

Every operator needs to think about how to allocate those resources to new customer acquisition and retention and expansion of repeat customers within a limited time and budget. And unless you prioritize your repeat strategy, your loyal customers won't grow. Retaining royal customers as a business foundation is important when it comes to creating highly profitable businesses over the long term.
Repeat customers accept suggestions from the store
Gaining customer engagement and fostering brand loyalty to your company is about having an emotional connection with your customers. Customers who have a positive sentiment towards the company buy more goods and services from your store.

In fact, looking at our client's data, we see the fact that "royal customers buy products 15 times more than new customers." Royal customers aren't just "people who spend a lot of money", they like the store and they like it.
The cost of attracting new customers will gradually rise
The cost-effectiveness of Internet advertising, such as CPA, which is one of the key performance indicators of PPC advertising, continues to rise. It takes a lot of time to fine-tune your ad settings to maintain proper CPA.

You mentioned one of our clients who runs PPC advertising on their own. "Ten years before I launched my online shop, I adjusted for just a few hours a week, but now I spend most of my day …"

PPC advertising is a model in which the advertiser pays for the ad each time the ad is clicked. Search engine ads are a type of PPC ads that are displayed in search results in an auction format. Therefore, the more advertisers there are, the higher the cost will be.
Costs for creating repeat customers are cheaper thanks to newly developed digital tools
Even if you don't like using traditional tools, new digital tools are being developed to create repeat customers. For example, LINE @ is a popular tool for having relationships with prospects & existing customers, and you can get started for free. LINE has become the most popular social network in Japan since 2011, with 71 million users in 2016.
Also, if you want to do a customer satisfaction survey, you can use the Google Forms instead of mailing a letter individually. We'll talk about useful digital tools in another article.
Repeat strategies enhance a company's future views and mindset
This perspective is what I consider most important about the need to have a repeat strategy. Business exists to achieve your vision with the help of your customers.

As the external environment of our business changes, we need to continue to create new value for our customers. So who discovers ideas for the future that companies should have?

One is the customer. Customers who really like that business area have more wisdom than companies. They love it so much that they will learn to get new information and have more fun. In the meantime, the employees of the company are just working. Therefore, customers will have higher skills in customer needs and insights.

If you don't recognize the importance of creating repeat customers, you won't be able to harness that wisdom of your customers.