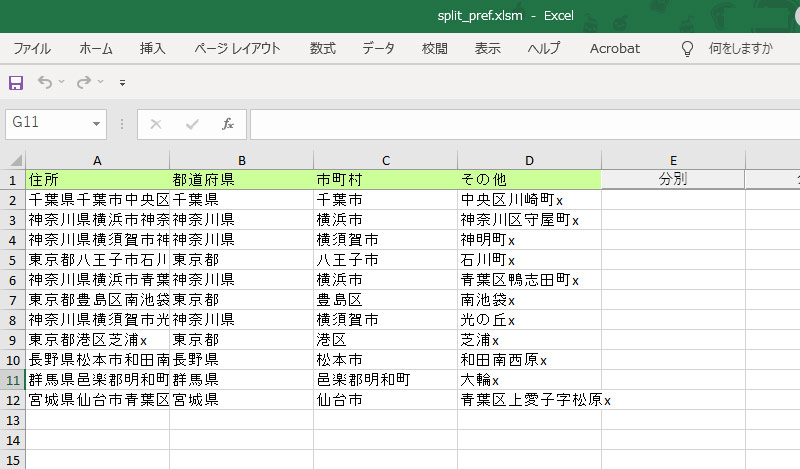 An Excel macro that divides the address pasted in column A into prefectures, cities, towns and villages, and below.
Start split_pref.xlsm
Initially, you may need to have permission to edit (such as the content validation section).
Paste the address you want to split into column A
Click "Split" and you're done
If the state is not entered correctly, the line will be painted red. Please check the data
Please use at your own risk.